Strong family relationships are linked to better well-being
With Christmas and 2021 rapidly approaching, we can't help but look forward to seeing 2020 in the rear vision mirror. Yet one opportunity COVID gifted some of us with is extra time with the family we live with.
Sure we may have wanted to get away from them at times (during home schooling for example 🙂 Yet through this time, we discovered how patient our children's teachers are. We got an in-depth look at how our children learn – and reignited our love for interests we may have left behind.
We reflected on our futures and that of our kids. We considered how we can enjoy life with our families more than we have pre-COVID.
What many of us may have realised is this: our family relationships matter. Quality time with family matters.
In a 2019 study by Grevenstein and others, it was found better family relationships are linked to better well-being. More satisfaction with life, stronger resilience, sense of coherence, self-compassion, optimism, general confidence, and self-esteem.
Link this with the fascinating regrets of the dying study run by palliative care nurse Bronnie Ware who interviewed people in their final weeks of life. She found people regretted working so hard and missing out on their children's youth and spending time with their partners.
So this Christmas and new year, let's continue to cherish the time we have with our loved ones past COVID. Let's reprioritise. Be creative. Be present. Be intentional. And have fun with our families. Here are 5 unusual, awesome ways to spend quality time with family:
1. Play 'What If'
Ask each other 'What if' to explore possibilities and uncover each other's desires. For instance 'What if' mum and dad didn't have to work for 3 months? 'What if' we moved closer to the beach? 'What if' we got a dog? 'What if' we bought a campervan?
2. Find out each other's love languages
How we like to be loved isn't necessarily how others like to be loved. Take the love language quiz for couples, teens, or children to understand how you each like to be loved: Words of affirmation? Acts of service? Physical touch? Acts of giving? Share your results and brainstorm ways to regularly show love for each other.
3. Have adventures together
There's nothing like an adrenaline rush to keep the family bond strong. Zipline across the forest, abseil a tall rockface, find a quad biking trail tour, or swim with sharks (or dolphins if you'd like to live another day). Extraordinary adventures are a surefire way to get out of the monotony of groundhog day
4. Cook together
Find a recipe or two, turn up the music, and start chopping, stirring, and pouring. Perhaps it's grandma's secret schnitzel recipe and a mate's scrumptious brownie recipe. Or a scrumptious, simple recipe from everyone's favourite Aussie cook, Curtis Stone. Don't stress about the mess, remember to enjoy the company and lick the plate.
5. Give
Find an initiative the family is passionate about and volunteer to help others less fortunate. Collect blankets for the homeless. Grant wishes for sick kids. Garden for elderly neighbours. Or hold a car wash to raise money for a charity service. This can help the family appreciate what they have and it's a wonderful way to spend time together. Check out GoVolunteer.com.au for volunteer opportunities.
2 Bonus family activities
To add a few more to your collection, I'd love to share a favourite Holden family tradition.
Also, a tradition by our newest addition to the team, Eddie Borg.
Eddie is the senior property investment advisor for our Victorian families now that we've taken up residence in sunny Queensland.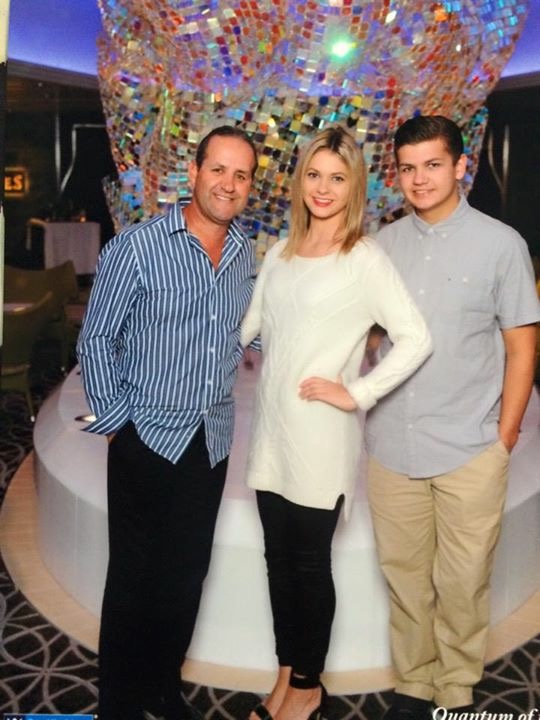 6. Family beach walk and swim: The Holden 'new' family tradition
My wife Sarah and I love spending time with our boys Max, 11, and Luca, 9 and this year has had 2 big changes for our family – a full first year with our dog Archie and moving to Queensland. So our new family tradition is taking Archie to the beach followed by a family swim in the pool.
7. Weekly family dinner out: The Borg family tradition
Eddie's kids are a little older, Brydie is 26 and Zane 23 years old. One of their favourite ways to enjoy each other's company is to catch up weekly for a family dinner taking turns to choose a venue. Eddie shares, "We speak about the week that's been and the week ahead as well as speaking about different ways of investing to help improve our life financially."
So there you have it, 4 awesome ways to spend quality time with your family this holiday season – and beyond (with 2 bonus ideas from our own family traditions):
Play 'What If'
Find out each other's love languages
Have adventures together
Cook together
Give to others
Bonus ideas
Beach walk and swim
Weekly family dinner out
Family time is precious and can make a world of difference to our well-being. What are your family traditions? Do share, we'd love to know.
People who read this were also interested in: